What They Never Told You In History Class (2004) | Dr. Runoko Rashidi Lecture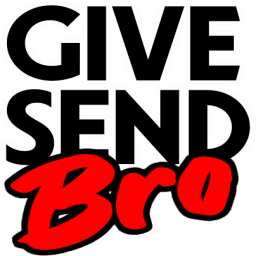 Enjoyed this video? Join my GiveSendBro community for exclusive content at
u470
!

To stay intouch with this creator, follow
RedKnight
and many others on our Mastodon Instance.
YouTube has DEMONETIZED our channel for posting reused content
Allow us to keep the content intact and available on this platform by making a donation.
Any HELP is GREATLY appreciated.

Please support this channel by donating or purchasing merchandise
Cash App $Reelblack
PayPal.me/reelblack
https://www.patreon.com/reelblack
get Reelblack merch at https://shop.reelblack.com
Make sure to follow us on Instagram and Twitter @Reelblack

Runoko Rashidi (16 August 1954 – 2 August 2021)[1] was a historian, essayist, author and public lecturer based in Los Angeles, California, and Paris, France. He is the author of Introduction to the Study of African Classical Civilizations] (1993) and the editor of Unchained African Voices, a collection of poetry and prose by Death Row inmates at California's San Quentin maximum-security prison. He was a member of the editorial board of Africology: The Journal of Pan African Studies (www.jpanafrican.org), and he held an honorary doctorate of divinity from Amen-Ra Theological Seminary (Los Angeles, California). He also supported the work of controversial scholars like the late Ivan Van Sertima.

Rashidi was a writer and speaker who lectured on ancient Egypt, the African presence in prehistoric America, Africans in antiquity, and the African presence in Asia and other parts of the world.

He is the author or editor of 18 books, including The African Presence in Early Asia (1985, 1988, 1995), with Ivan Van Sertima, Black Star: The African Presence in Early Europe (2012) and African Star over Asia: The Black Presence in the East (2013).[3]

He died on August 2, 2021, while on a tour of Egypt. - Wikipedia

www.drrunoko.com
-


Shared for historical purposes. I do not own the rights.
#####
Reelblack's mission is to educate, entertain, enlighten, and empower through Black film. If there is content shared on this platform that you feel infringes on your intellectual property, please email me at Reelblack@mail.com and info@reelblack.com with details and it will be promptly removed.
Show more
0