The Super Gospel, by Robert C Ferrell (ENTIRE BOOK -- Over 16 Hrs o_O ENJOY!!!!!)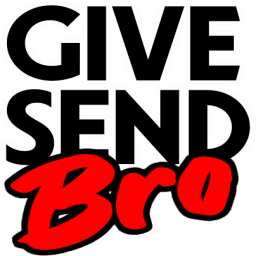 Enjoyed this video? Join my GiveSendBro community for exclusive content at
u470
!

To stay intouch with this creator, follow
RedKnight
and many others on our Mastodon Instance.
There are many ways you can help me to bring this message to the world. By subscribing to my channel, along with liking and sharing these videos, you are helping this channel to grow.
SUBSCRIBE HERE: https://www.youtube.com/user/Apocryphile1970
My book, The Super Gospel, A Harmony of Ancient Gospels, is available for purchase below. This is not a work of fiction, but a genuine Gospel harmony, comprised of over a hundred ancient Christian sources, laid out in chronological order from the history of Jesus' parents all the way through his post-resurrection teachings and ascension. The mere fact that it can be done at all is momentous. The fact that it can be made to be so beautiful and fascinating and intricate is a testament to the pure genius of God. A link to the full version, compiled, integrated and read by myself, is available here for your listening pleasure: https://www.youtube.com/watch?v=yUiAViBLg7Q
I also make the pdf available for free at http://www.scriptural-truth.com

If you wish to support this channel, please consider making a donation:
https://www.patreon.com/Apocryphile1970

To Purchase the Super Gospel:
https://www.amazon.com/Super-G....ospel-Harmony-Ancien
or:
http://fifthestatepub.com/2011..../the-super-gospel-a-
Website:
http://www.scriptural-truth.com
The Scriptural-Truth website is run entirely by YouTube user JesusLove723.... Any donation to the site will help to defray his costs. ;)

The Super Gospel--a harmony of nearly ALL the early gospels into a single 'super gospel,' consisting of over 100 different sources.

Even though I reserve the rights to this book (for the purposes of controlling its content!) by all means, share this video and this book with others, as long as you do not profit from the sale and distribution thereof!

What would the ancient gospels say about Jesus if they were simply allowed to speak for themselves? Discover a fresh, new view of the most central figure in human history by delving into these ancient and mysterious sources. Step into a larger Christian world full of unexpected twists and turns. See what happens when the lines are blurred and the hidden connections are revealed in this most astonishing of documents. Boldly break the rules of theology and scholarship. Transcend the barriers of conventional thought and grasp what lies beyond it. God is speaking to us by His Eternal Word, through which these things can now be known. One of the great hallmarks of the four canonical gospels is that despite their many similarities, each of them presents Jesus in a slightly different way. Even so, there were far more than four gospels that emerged during the early years of Christianity. In fact, there were, dozens, perhaps hundreds of gospels, each focusing different periods of Jesus' life, as well as differing aspects of his teaching and ministry. Could there be the same unity between these gospels as there is between the four? One way to find out would be to combine them all into a single work and simply see what kind of Jesus they collectively present. The Super Gospel represents the first systematic effort to integrate all of the ancient gospels into a single readable text.

All material herein written and read by myself, Robert C, Ferrell. All Rights Reserved.
Show more
0