Mario Bros 5!? (Vtuber)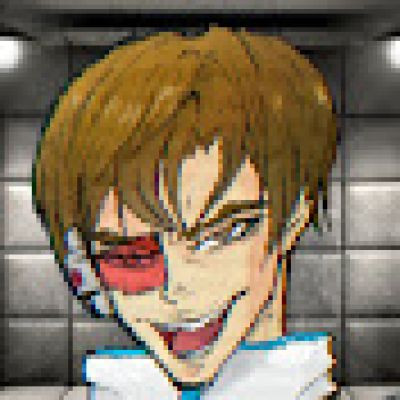 Published on 28 Sep 2022 / In
Gaming
Discord Server: https://discord.gg/PFt5FRwpp2

(Affiliate Link) The Dragon's Treasure Tea http://www.thedragonstreasure.com/manic

Join this channel to get access to perks:
https://www.youtube.com/channe....l/UCgff8uE4hyw9E3ma0

Follow me on Twitter https://twitter.com/ManicUCW

Tiktok: https://www.tiktok.com/@manicucw

Watch me on Odysee https://odysee.com/@Manic_the_Mechanic:c
Watch me on Rumble https://rumble.com/c/c-1255864
Watch me on Mgtow.tv https://www.mgtow.tv/@Manic

All my Links: https://libertylinks.io/Manic

Buy Merch:
Redbubble - https://www.redbubble.com/peop....le/ManicUCW/shop?asc
Teepublic - https://www.teepublic.com/user/manic

Follow Me on Twitch for Live Content
twitch.tv/manicthemanicmechanic

Donate:
Subscribestar - https://www.subscribestar.com/....manic-the-manic-mech
Streamlabs - https://streamlabs.com/manicmechanic/tip

Livestreams are uploaded to Manic VODS https://www.youtube.com/channe....l/UCr9vDvshemZq0J8I5

Avatar 2 made by TheGeckoNinja https://linktr.ee/TheGeckoNinja

Join the Minecraft Server: 144.217.39.43

Copyright Disclaimer Under Section 107 of the Copyright Act 1976, allowance is made for "fair use" for purposes such as criticism, comment, news reporting, teaching, scholarship, and research. Fair use is a use permitted by copyright statute that might otherwise be infringing. Non-profit, educational or personal use tips the balance in favor of fair use.

All rights reserved.

Manic the Manic Mechanic is an English speaking Vtuber character, all opinions expressed are of the Manic character and the character alone. The main goal of this channel is simply to have fun, please do not take everything said on this channel so seriously, it is all for the sake of entertainment. Manic the Manic Mechanic enjoys playing videogames, talking about e-drama and friendly banter on his channel.
Show more