Cold Hearted Wife Kills Devoted Husband and Father For Military Death Benefits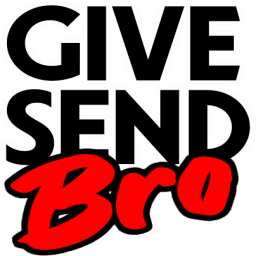 Enjoyed this video? Join my GiveSendBro community for exclusive content at
u470
!

This creator and many others are active on our Mastodon Instance. To stay intouch with them, please follow
RedKnight
!
This is the story of Tyrone Hassell the 3rd, a 23 year old Army Staff Sergeant whose life was tragically cut short on New Years Eve. He was gunned down while visiting family for the holidays. investigators were at a loss as to who would want to harm this dedicated father and beloved family man who had no enemies, But as the investigation unfolded, shocking secrets were revealed, and a sinister plot uncovered that would shock some of the most seasoned detectives. Welcome to Viral Crimes. Subscribe and Hit the Bell Icon for More Stories.
=====================================
SUBSCRIBE To Viral Crimes https://bit.ly/3XM28MR
=====================================
BUSINESS INQUIRIES ONLY: Viralcrimesbusiness@gmail.com
=====================================
LIKE ~ COMMENT ~ SHARE (This will let us know that you enjoy our videos and will help us continue to make more videos like this)

#truecrime #truecrimestories #documentary

Channel Disclaimer: This video is to bring awareness to the victim's story and meant to cause no harm. Please pray for the friends and the family of the victim. All information contained in the video is public knowledge and gathered from various news sources.

Copyright Disclaimer under section 107 of the Copyright Act of 1976, allowance is made for "fair use" for purposes such as criticism, comment, news reporting, teaching, scholarship, education, and research. Fair use is a use permitted by copyright statute that might otherwise be infringing.

FAIR USE: Trailers, clips, and/or pictures are used for review/commentary purposes under the rights of U.S. Code Title 17 § 107 - Limitations on exclusive rights: FAIR USE. All opinions are my own. I do not own the rights to some of clips and footage in the video.
Show more
0