Key Benefits of Entering the Welding Industry From Female Perspective ( Or not all women are feminist jerkoffs )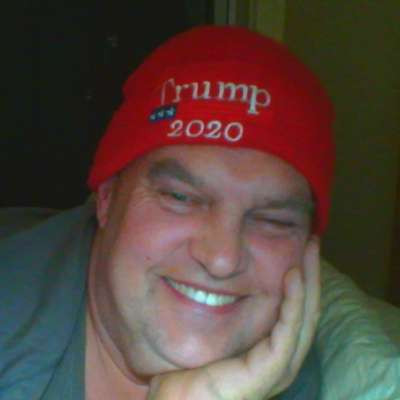 Yes they do use words like "Diversify" and "Empowering Wammans" - the feminist jerk off / virtue signalling linguistics...
I just instantly liked this woman the moment I laid eyes on her...
I think she is a decent, smart, ambitious, and hard working person.
Good Best Freind Material.

She is gold when compared to this fat sack of shit; https://www.mgtow.tv/v/QgOC4b


#welddotcom
More and more women are interested in entering the welding industry. Paul interviews Linnett Key, who is going to be joining our crew as a guest host at Weld.com! Linnett has such a passion for empowering women to enter the welding field. Listen as she tells her story about how a career in welding changed her life. She appeared on Season 1 of the TV Show "Tough as Nails", on CBS.

As we continue to diversify the channel, we are open to any interested in being a guest host here at Weld.com. If you are interested, please email us at jessicam@weld.com with a short overview of your experience in the industry, don't forget to include where you are from. We are looking for hosts of all aspects of the industry!

Join us in the comment section for any questions!

Website: http://www.weld.com
INSTAGRAM http://www.instagram.com/welddotcom
Visit our http://www.Weld.com/shop
Follow Paul at http://www.instagram.com/sableskipaul
Follow Linnett at http://www.instagram.com/lkeyfit

Brands that Support the Channel:
BOHLER WELDING: https://www.voestalpine.com/welding/
ABICOR BINZEL: https://www.binzel-abicor.com
ESAB POWER SOURCES: http://www.ESAB.com
EVERLAST POWER SOURCES: https://www.everlastgenerators.....com/?rfsn=5563218.b
AHP POWER SOURCES: http://www.ahp.com
COMEAUX CAPS: https://comeauxcaps.com/

Get your ISOtunes (OSHA / NIOSH Compliant) Headphones HERE:
And Use our code WELD10 for 10% off
https://isotunes.com/?rfsn=3712318.e70ce3&utm_source=refersion&utm_medium=affiliate&utm_campaign=3712318.e70ce3

Disclaimer: As an Amazon Affiliate and influencer, Weld.com earns from qualifying purchases via our posted links and affiliate links.

Videos produced and made available by Weld.com or any of its affiliates, subsidiaries, or representatives (collectively, "Weld.com") are provided for informational purposes only. Although every effort has been made to provide the most accurate and useful information from sources believed to be reliable, no warranty, expressed or implied, is made regarding accuracy, adequacy, completeness, legality, reliability, or usefulness of any information. As tools, products, materials, equipment, techniques, and applicable laws, regulations and ordinances are constantly changing, Weld.com cannot and does not assume any responsibility or liability for the accuracy of the information contained herein. Under no circumstances shall Weld.com be responsible or liable in any way for any content, including but not limited to death, injury, errors or omissions in the content, or for any loss or damage of any kind incurred as a result of any content communicated in a video, on a website or by other means, whether displayed by Weld.com, or a third party in its original or a modified form. All content is subject to Weld.com and any third party's applicable terms and policies. Carefully review all terms and policies.

ALWAYS USE CAUTION WHEN UTILIZING ANY DISPLAYED TOOLS, EQUIPMENT, TECHNIQUES OR PROCESSES. IF EVER IN DOUBT, CONSULT A LICENSED PROFESSIONAL. ANY RELIANCE ON THE PRESENTED INFORMATION IS STRICTLY AT THE VIEWERS OWN RISK.

EACH VIEWER EXPRESSLY AND VOLUNTARILY ASSUMES ANY AND ALL RISKS INCLUDING, BUT NOT LIMITED TO, DEATH, DISABILITY, AND/OR SERIOUS PHYSICAL INJURY RELATED TO THE USAGE OF ANY TOOLS, EQUIPMENT OR TECHNIQUES OR PROCESSES IN THE PRESENTED CONTENT. IN THE EVENT OF AN INJURY IMMEDIATELY SEEK MEDICAL ATTENTION.
Show more