[Response] The SHOCKING Truth Modern Women Don't Want Men to Know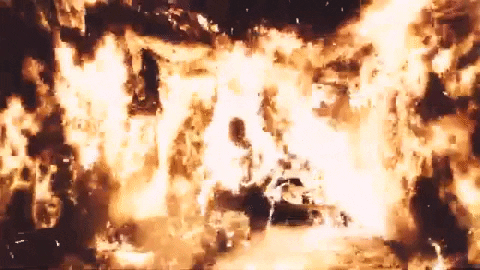 ►► LOCALS: https://fiendgang.locals.com/support
►► PATREON: https://www.patreon.com/taylor....thefiend?fan_landing
►► DISCORD: https://discord.gg/JUgTxz9eJM
►► ART COMPETITION: https://bit.ly/37PlatS
___________________________________

Please do not send hateful comments to the creator, keep it to respectful disagreements if you disagree with their point of view. What I review is often only a small portion of their story, so be considerate. Feel free to support/subscribe to them if you like any of their content. If you a creator being reviewed and would like the video taken down, don't hesitate to reach out to me at mrfiend11@gmail.com and I will happily do that for you.

If you are a man who is struggling and lives inside the UK, a service available to you to call anytime (and also webchat) can be found here: https://www.thecalmzone.net

🩸 Keep in Touch
------------------------------------------
◾ Home Site: https://www.fiendgang.com

◾ Compilation Clips Channel: https://www.youtube.com/channe....l/UCrPMWejCG3TB3gJna

◾ Discord: https://discord.gg/2UwxNXth6V

◾ Instagram: https://www.instagram.com/taylorthefiend/

◾ Email: mrfiend11@gmail.com

🩸 Get More out of the Channel
------------------------------------------
Exclusive Videos:
◾ https://www.patreon.com/taylor....thefiend?fan_landing
◾ https://bit.ly/2U0nknb

🩸 Support my Work
------------------------------------------
◾ Merch: https://my-store-11604547.creator-spring.com
◾ Paypal: https://www.paypal.com/paypalme/thetaylorf

🧛 FAQ 🧛

- Who did your character artwork?
Character artwork is done by "TheGeckoNinja". Fantastic artist who does commission work. He can be found here: https://linktr.ee/TheGeckoNinja

- What is your intro/outro song?
Season 1: Stevie Rain "Easy" and Renegade". Also an incomplete beat I made not available in full-form on the internet.
Season 2: "Cold" by Madatracker, lease purchased.

- What is the anime at the start/end?
Season 1: Vampire Hunter D, really good movie.
Season 2: Hellsing Ultimate.

- How come you didn't cover my video request?
I get a lot of video requests at this point, it's a matter of choosing one each day from Patreon submissions.

- Hey man, your audio is kind of messed up.
I genuinely appreciate you letting me know. Chances are, I know there is an issue in a particular video and I am trying to fix/avoid it in future videos. My time is limited, and sometimes it takes awhile and its better to just get the video out for you guys. It is not a matter of fixed once, always fixed.

NOTE:
These videos are not encouragement for viewers to go and harass these people. The videos are for entertainment purposes only and I do not condone any such harassment or hate. If you are a content creator who has been featured and would like to be credited differently or removed, contact me on mrfiend11@gmail.com and I will gladly do that for you.
Show more