Eat This MOST POWERFUL HERB Daily In The MORNING And See The Changes - SADHGURU - The Indian Mystics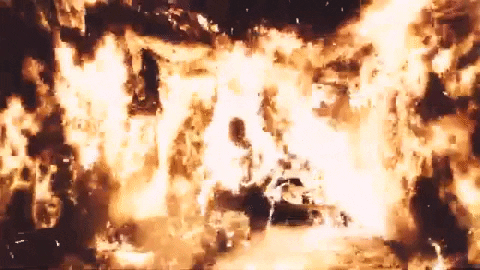 If you eat these two herbs (Neem and Turmeric) every day in the morning, an empty stomach can help purify the body and improve the transmission of energy in your body. In this video, The Indian Mystics,  Sadhguru Jaggi Vasudev explains the benefits of consuming the most powerful yogic superfood i.e. need and turmeric with tepid water. 

In Ayurveda, Neem and Turmeric are classified as pranic food. These are considered as some of the best ayurvedic herbs which should be consumed daily. Its miraculous benefits are known to everyone in India, that is why it is a part of the everyday diet is of Indians. In America and other European countries, neem is commonly known as Azadirachta indica. These herbs can also help you to improve your digestion and keep your colon clean.
Just eat this combination of neem and turmeric daily in the morning along with water, this yogic superfood will do wonders in your body.

#TheIndianMystics​​​​​​ #Sadhguru​​​​​​ #Herb #YogicSuperfood #Pranic #Ayurvedic #Superfood​

►This Video Was Uploaded With the Permission of the Owner.
►Special Thanks To Sadhguru For Providing Amazing Content:
https://www.youtube.com/user/sadhguru...​
► Edited By - https://www.instagram.com/_theeditmas...​
► Video Footage and Audio - Licensed
►* Copyright Disclaimer Under Section 107 of the Copyright Act 1976, allowance is made for "fair use" for purposes such as criticism, commenting, news reporting, teaching, scholarship, and research. Fair use is a use permitted by copyright statute that might otherwise be infringing. Non-profit, educational, or personal use tips the balance in favor of fair use.

1) This video has no negative impact on the original works (It would actually be positive for them).
2) This video is also for teaching purposes.
3) It is not transformative in nature.
4) I only used bits and pieces of videos to get the essence.

? OUR OTHER VIDEOS:
Motivational Quotes by Sadhguru Which Changed Life of Millions | The Indian Mystics - https://youtu.be/kE38kt8Evro​​​​​​​
Transform Your Mediocrity Into Genius | An EYE-OPENING & MOTIVATIONAL Speech by SADHGURU - https://youtu.be/fkFDJ4vMCXQ​​​​​​​
Magical Properties of Water - https://youtu.be/gjgGiGn6o4U​​​​​​​
TRY IT FOR 21 DAYS! - https://youtu.be/94j3ZrMOS3U​​​​​​​
4 SECRETS OF HEALTHY LIFE - https://youtu.be/0kAl7LtsnrU​​​​​​​
Transform Your Life Energy into Personal Power - https://youtu.be/R2pbA3I8tFQ​​​​​​​
The Man Who Taught Yoga To The World - https://youtu.be/C_0l6lvG-Zc​​​​​​​
Manage Your Life CONSCIOUSLY And See The CHANGES - https://youtu.be/3PSWUaCfxHM​​​​​​​
Double Your Mental Strength - https://youtu.be/EzQ97MOPmcQ​​​​​​​
This One FOOD Habit Will Do WONDERS in Your Body - https://youtu.be/6NFB04J-rGc​​​​​​​
MOST POWERFUL JUICE - https://youtu.be/ZDv2rAf2iIg​​​​​​​
Incredibly POWERFUL HEALTH HACK - https://youtu.be/nY9vG7aYyWY​​​​​​​
3 HABITS to BECOME A SUCCESSFUL person - https://youtu.be/WKN5NbeEJTM​​​​​​​
Most POWERFUL FOOD - https://youtu.be/dV7qPbqdnI8​​​​​
See What P**N Has Done To Your Mind - https://youtu.be/rCSkgR1a_Vk​​​​
ONE HABIT That will Make You SUCCESSFUL - https://youtu.be/3eMblkm0Ojg​​​
Practice This Simple Trick For 24 Hours - https://youtu.be/pmNliS5IQmE
Solve 90% Of Your HEALTH PROBLEMS - https://youtu.be/jBWHXYQ2xmI

Thanks for Watching.
Show more